A few weeks ago I had the pleasure of meeting the man of the moment who is currently making us Brummies glow with pride, Mr Jacob Banks. I say I had the pleasure of meeting him but in actual fact I have met Mr Banks numerous times before, but on our previous encounters I knew him as Jacob the street dancer not as Jacob the musician with a whole lot of soul and then some.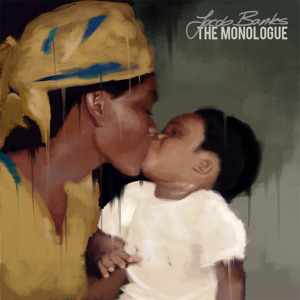 It had been a few years since I had seen Jacob around so when my friend told me that he had moved to London and was pursuing a career in music whilst studying a degree in Engineering and had been taken under the wings of

Wretch 32

's camp, I was left asking "is there anything that that this multi-talented young man cannot do?" He has written for the likes of

One Direction, Alexandra Burke

and

Wretch 32,

released a top quality EP

'The Monologue'

and has even been featured on

BBC 1Xtra's Live Lounge

and he has made it very clear that he is just getting started.

So when I found out that he was going to be performing at Soulive Birmingham I knew that this was the perfect opportunity to find out about the musical journey that took me and so many others by surprise, and how the cute boy who I remembered as a talented street dancer had morphed into a handsome and talented singer/songwriter/musician, as well as his take on the industry, growing up in Birmingham and what he has in store for 2013 and beyond.





For the Love of Moi: You are doing really well right now, how did this music journey begin for you?

Jacob Banks: I've always loved music and I think it's just fate really, everything I did resulted back to music. I had no specific moment where I could say it started here; it just went on and on and then I just fell in love with it and I've never stopped.



FTLOM: You've come up in the industry really fast, for some it takes years. And you've worked with some of the UK favourite talent, which would say has been your best experience so far?

JB: Not too long ago actually I had a show, this was before everything started happening. So many people came out and they knew my songs, they knew my words and it was amazing to me. I'm so humbled by these little things, there was
like 200 people and it was amazing. I've performed to thousands of people before, but to know that they came out just for me, it was wonderful, I couldn't have asked for more.



FTLOM: When writing your own music where do you draw inspiration from?



JB: Naturally the first form of music was used to tell stories and to pass messages through villages, so I feel that music should still hold some of that essence. When I write my music and when I write for other artist as well, it's always from a selfish place where things that I might not want to talk about to a person I put in in my music. I think I'm also inspired by the things I see, so generally life. I'm inspired by other artists and situations that I've been through and my friends have been through and just wanting to relay a message and I think that the best way to relay the message was through soul music.



FTLOM: Are there any artist that you are inspired by?



JB: Everyone from Fela Kuti to Al Green to Aretha Franklin to Shakka to anyone that makes music. I'm a fan of music first and I started singing because I loved it so much. I love everyone, it doesn't matter what kind of genre music, as long as there is something there for me, I'll take it.






FTLOM: There's a lot of talk about the Music industry these days of how hard and pretentious it can be. What has your experience in the industry been like so far?

JB: I never say I'm in the industry, I know I am but, I don't go to the industry stuff, I just make the music pass it on to my manager and he handles the rest. But what I've learnt about the industry is that it's no different from anything else you do in your life. If you work in Tesco's for example you have bad customers you have bad days, it's the same thing, it's just people get emotional about their music because their passion's involved and it's hard to separate your passion from the fact that it's your job. So yeah, the industry's hard but it's just as hard as anything else you'll ever do. I think if you have a good team around you and you respect your team members and you try to find a medium you'll be fine.




FTLOM:The Video for your current single 'Kids
on the Corner' was shot in your hometown, Birmingham, you now Live in London and could've shot the video there, why was it important to shoot the video in Birmingham and to also make a statement out of it?



I grew up on Birmingham at a time where was a lot stabbings and a lot of crime, but what I realised the most is that when I saw people committing crimes, they didn't see any guilt in what they did, they was cool, they didn't see why it was wrong, like my boys from Birmingham would do dumb shit because of people would say they can't do it. Like if I was with one of my boys and I said, I bet you can't slap that guy, he'd go and do it just to prove to you that he can and he'd feel no guilt about it. But now Birmingham is a lot better man. A lot of people have grown up and some people haven't. My younger brother's 18 and he doesn't have to see all of that going on, it's all Snapbacks and Jordan's, they're living the good life.


So yeah, I'm from Birmingham and I had to represent because you always back track to the first things you do and I wanted to do this for myself as well as Birmingham.


To the Future and beyond

FTLOM: What does 2013 have to look forward to from Mr Jacob Banks?

I want to remain happy for one because happiness is important. I want to keep putting out music. I have a lot of material that I've never put out because the time was never right, so now I feel that it's time and hopefully by the end of this year I should have my album finished and ready to release.

FTLOM: 5 years time, What's the plan?

JB: In five years' time I would like to be at the forefront of Soul music. Right now when people think of Soul music and the UK they probably think about Plan B, or people like Yolanda Brown but when people think of Soul music I'd like to someone that pops in your head.


I don't know where I'll be in five years, I could turn around tomorrow and say that I want to start writing books, I'd do anything if it makes me happy and I do music because it makes me happy. I love performing, I love singing, I love writing, so as long as I'm happy, I'm cool, I'm alright.




To keep up with Jacob and his music you can follow that man with the timeless Soul on Twitter @MrJacobBanks, Facebook, Instagram @MrJacobBanks and Sound Cloud.

* All images sourced from Google